Let's talk micro-influencers, those are the influencers under 5 feet tall. Kidding…I'm talking about the little guys with fewer than 30,000 followers in the $2 billion influencer market!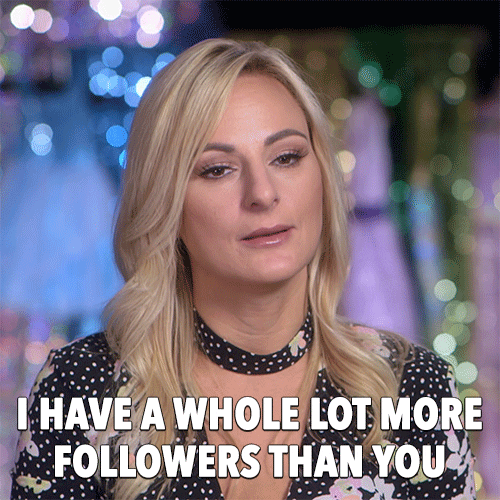 Cheaper
Most brands don't have the budget to get the Kardashians to endorse their products, but that's ok. You don't need an influencer with millions of followers if you know your audience and can successfully tap into their social media tendencies. Influencer marketing spend has risen dramatically over the past year, but many companies are missing the mark. Throwing money at influencers isn't the key to growing sales, finding the right micro-influencers is.
Better engagement
To get the best bang for your buck with influencer marketing can feel a little counterintuitive. Micro-influencers actually tend to have more engagement and success with campaigns though they reach a smaller group. Ideally, you want an influencer with a few thousand followers, but higher than average engagement. Because you'll be reaching fewer people, you need to make sure you're reaching the right ones who are most likely to convert to sales for your brand. 
Never focus on a single number when it comes to micro-influencers; view their value as an entire package. If you're inexperienced, it's easy to see an impressive follower count and ignore signs this person bought their followers instead of earning them through compelling content. Many influencers conflate their follower numbers to increase their ask according to industry averages.
More authentic
Authenticity is the key to influencers: they resonate with their followers and your product needs to too. Developing a good relationship with your micro-influencers instead of simply paying for a single curated post will deliver exponentially higher results. Leverage your micro-influencers' sway by creating multi-platform campaigns together to best engage the audience. Mutually beneficial content will translate into genuine positive feelings about your brand and product rather than just a paycheck. According to Adweek, micro-influencers have 20 times more weekly conversations that the average person so a great working relationship with them can pay off majorly offline as well.
Not affected by Facebook changes
Now that Facebook is changing its algorithm to feature friends and family over brands, influencers needs to be your marketing go-to. Using these influential people can help replace your brand's organic reach on Facebook once these changes take effect.